where does the time go?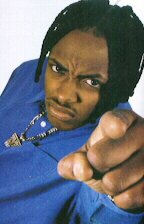 *it seems like only yesterday that the old boy mystikal was heading to prison to serve a sentence for videotaping him and some dudes sexually assaulting his hairdresser (am i getting this right?). well, according to
allhiphop.com
"the tarantula" is out, and hopefully, back to his own (legal) shenanigans.
to commemorate this event, heres a link to cracked.com's cliff notes on his hit, "pussy thief".
peep it
.
*so yeah, apparently mystikal aint goin nowhere. hes still in jail. goddamn you allhiphop.com.