Cavs Post Season: One Guy's Thoughts
Well, the Cavs got their asses handed to them by le Spurs, but Steve D's still got some things hed like to talk about: touching a little on Game 4, and pondering the post-season. A gentleman and a scholar, Steve teaches middle school kids in New Jersey, likes barbecue, and hates that guy from Human Giant/Best Week Ever with the gap in his teeth. Most importantly, he is a tried and true Cleveland fan who calls it like it is.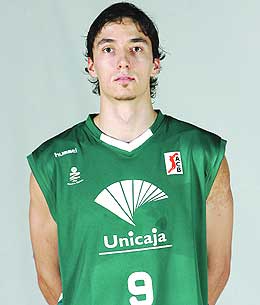 Well, I guess the name's arent the same, but this is still pretty damned funny
.
Final Thoughts on Game 4
I watched the game. I got pumped during the end of the 3rd quarter and the start of the 4th when the Cavs were playing out of their minds and the crowd was going crazy.
And then I realized, "We're playing the best we've played all series and we're only ahead by one measly point."
It was at that moment that Tony Parker hit a three pointer and the Spurs coasted their way to a championship win.
Sigh
Off-season Wish List
1) A real point guard
-Remember when all the Cavs had were point guards? Mark Price, Terrell Brandon, Brevin Knight, Andre Miller… Now we have the greatest player of a generation and who's running the offense? Jeff McInnis, Kevin Ollie, Eric Snow…
-I don't think Mike Bibby is a good idea. He's not the distributor we need and he is not a great defender. Plus he's on the downside of his career and costs a pretty penny.
-I like Mo Williams, but he might cost too much.
-I would settle for Steve Blake at a bargain.
2) 1-2 Young Post Players
-Z is too old to play heavy minutes. Same with Marshall. Gooden is too inconsistent. We need 1-2 high energy guys to come in and play hard nose defense, get rebounds, and catch passes from LeBron.
3) Offensive Plan
-Jordan excelled in Tex Winters' Triangle offense; Magic thrived in Paul Westhead's Showtime offense. The Cavs need a gameplan/strategy.
-Apparently the Cavs are cool to the idea of bringing in an offensive guru. Fine, but this team needs an offensive identity and if they don't want to hire someone to create it, Brown's got his work cut out for him this summer. Another season of everyone watching LeBron hold the ball will not work.
4) A New Move for LeBron
-Jordan came back every season with a new move. A new weapon. LeBron needs to have that same approach this summer. Hell, come up with two new moves. May I suggest a post-up move and a consistent jumper?
Payroll Flexibility
-The Cavs are paying Eric Snow $6 million dollars and Donyell Marshall $5.5 million for another two seasons. Both of these guys are the equivalent of bullpen specialists and are being paid like starters. That limits the Cavs' options.
-They could sign and trade Andy or Sasha. My vote is for both. Neither should be a starter on a championship team. So sell high and get what we need in return.
-Brian Windhorst of the Akron Beacon Journal wrote a great piece about the Cavs' off-season options. Included is the fact that Damon Jones, Ira Newble, and David Wesley are attractive trading chips.
You gotta love the economics of the NBA.
-One last thing. if you're wondering why we don't have a 1st round pick this year, it's because Jim Paxson traded it for Jiri Welsch.